Caroline F. Z. Stuhlmann, M.Sc.
caroline photo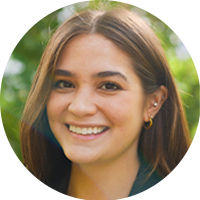 Caroline F. Z. Stuhlmann, MSc, MPhil recently joined the Institute for Health Services Research in Dermatology and Nursing (IVDP) as a research fellow. Caroline is a doctoral candidate in the Health Psychology and Clinical Science PhD Program at the Graduate Center (City University of New York, USA). She earned a BSc in Psychology from Fordham University, USA and MSc in Clinical Psychology from Loyola University Maryland, USA. Her research interests include adaptation and coping with chronic illness, with particular interest in stigma and the developmental context of young adults. In 2021, Caroline was awarded a Fulbright Grant to conduct her dissertation research in psychosocial and health behavior outcomes associated with skin disease-related stigma.
Thank you for your response
I am...